Species Profile for Mona boa (Epicrates monensis monensis)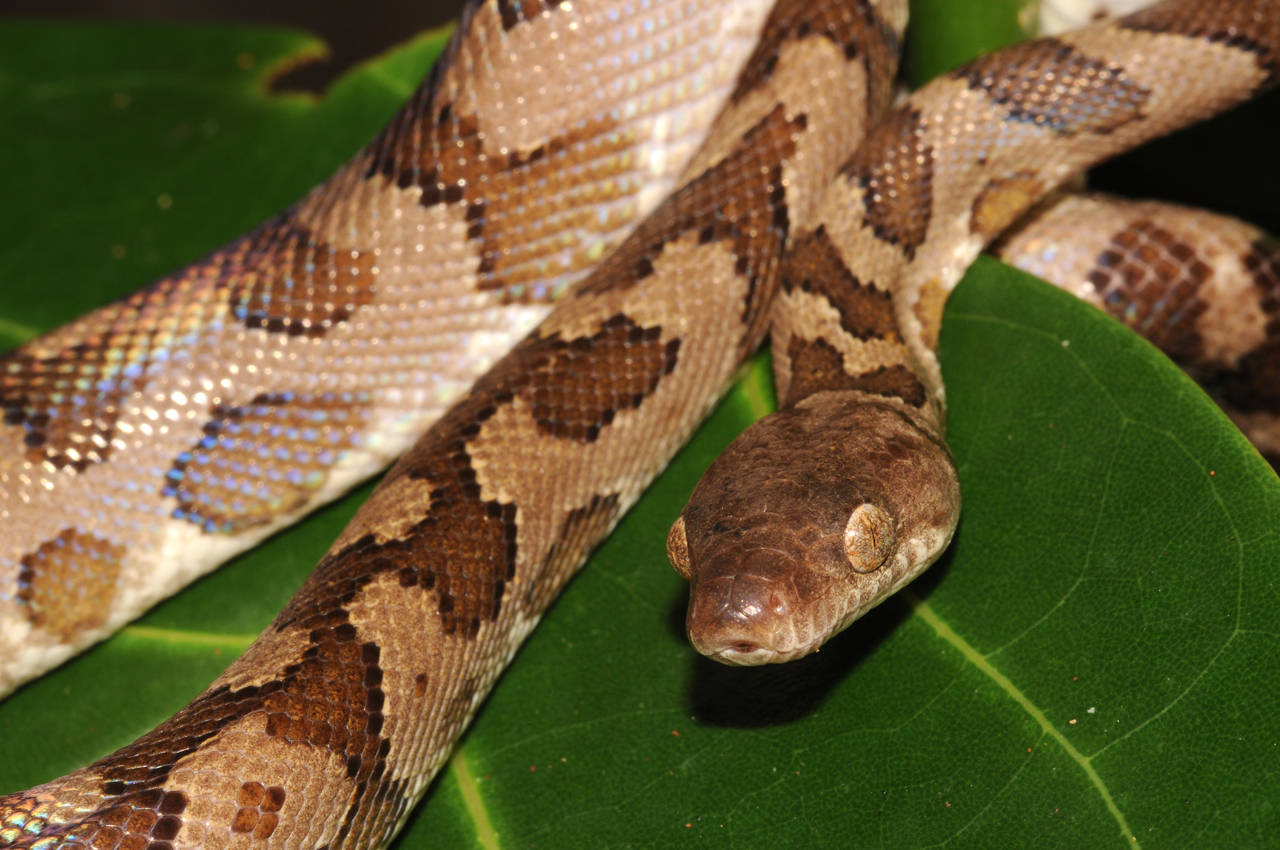 Mona boa (Epicrates monensis monensis)
Listing Status:
Where Listed:
WHEREVER FOUND
General Information
The Mona boa is a nonvenomous snake that grows to about 1 meter in length. The ground color of the mature individual is light brown dorsally, with 44 dark brown markings. The underside is beige with a few scattered spots. On immature individuals the upper surface ground color is a very light yellowish brown with dark brownish markings. The dorsal pattern of the body consists of two rows of spots that extend to the end of the tail. The spots vary in number from 51 to 57.
States/US Territories in which the Mona boa, Wherever found is known to or is believed to occur: Puerto Rico
US Counties in which the Mona boa, Wherever found is known to or is believed to occur: View All
» Federal Register Documents
» Recovery
» Critical Habitat
To learn more about critical habitat please see http://ecos.fws.gov/crithab
» Conservation Plans
No conservation plans have been created for Mona boa.
» Petitions
» Life History
No Life History information has been entered into this system for this species.
» Other Resources
NatureServe Explorer Species Reports -- NatureServe Explorer is a source for authoritative conservation information on more than 50,000 plants, animals and ecological communtities of the U.S and Canada. NatureServe Explorer provides in-depth information on rare and endangered species, but includes common plants and animals too. NatureServe Explorer is a product of NatureServe in collaboration with the Natural Heritage Network.
ITIS Reports -- ITIS (the Integrated Taxonomic Information System) is a source for authoritative taxonomic information on plants, animals, fungi, and microbes of North America and the world.
FWS Digital Media Library -- The U.S. Fish and Wildlife Service's National Digital Library is a searchable collection of selected images, historical artifacts, audio clips, publications, and video.