Species Profile for Sonora chub (Gila ditaenia)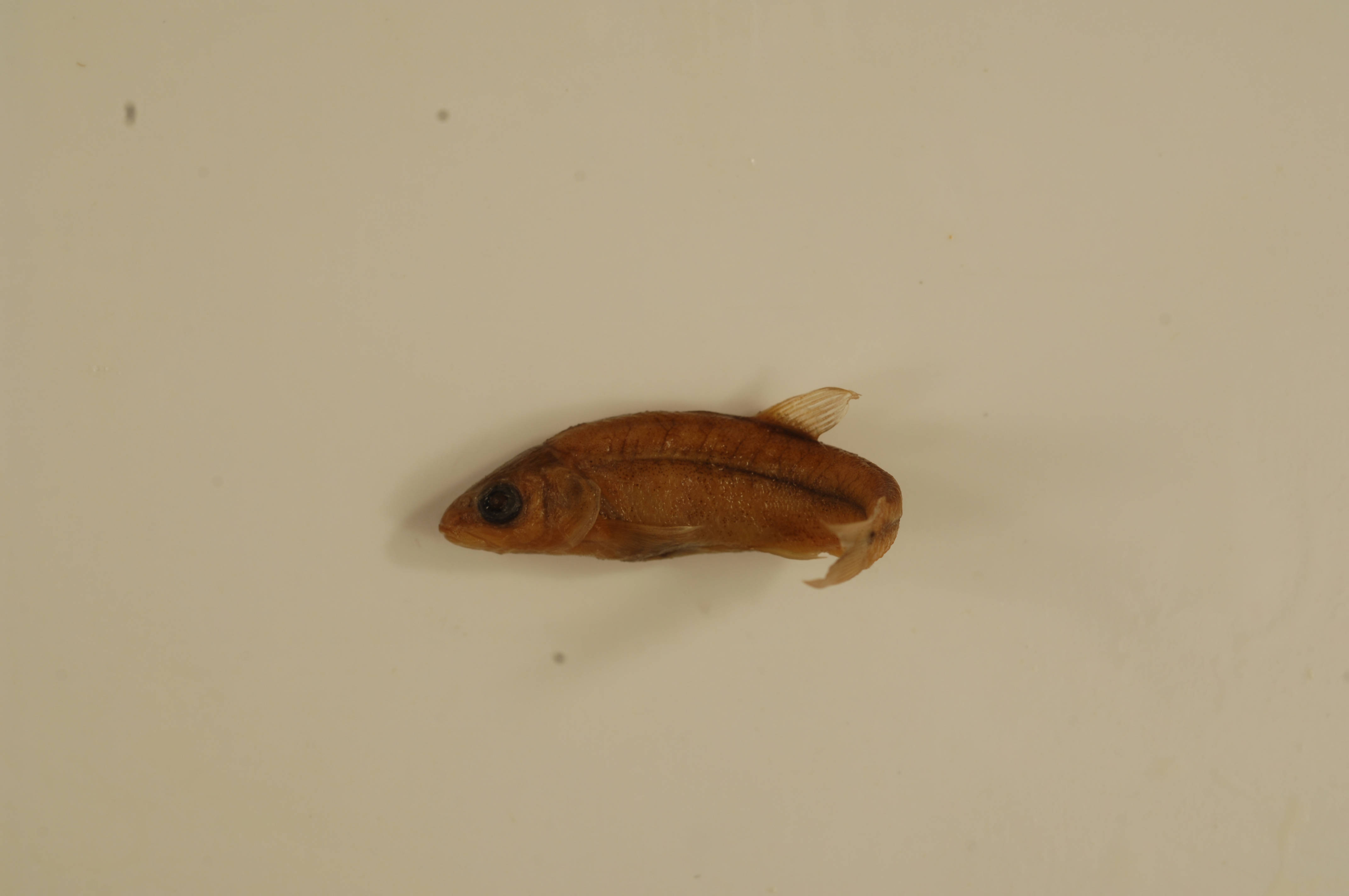 Sonora chub (Gila ditaenia)
Listing Status:
Where Listed:
WHEREVER FOUND
General Information
The Sonora chub is a small (5-7 inches), stream-dwelling minnow found only in the Rio de la Concepcion drainage in the U.S. and Mexico. The body is relatively chubby and dark-colored, with two prominent, black, lateral bands above the lateral line and a dark, oval basicaudal spot. Breeding individuals are brightly colored, with red and orange on fins and belly. Males appear to be brighter colored than females.
States/US Territories in which the Sonora chub, Wherever found is known to or is believed to occur: Arizona
US Counties in which the Sonora chub, Wherever found is known to or is believed to occur: View All
Countries in which the the Sonora chub, Wherever found is known to occur: Mexico
» Federal Register Documents
» Recovery
» Critical Habitat
To learn more about critical habitat please see http://ecos.fws.gov/crithab
» Conservation Plans
No conservation plans have been created for Sonora chub.
» Petitions
» Life History
Habitat Requirements
The chub is a stream-dwelling species that uses shallow (less than 2 feet deep) pools adjacent to or near areas of fairly swift current over sand and gravel substrates. Although deep pools provide refuge during periods of stream intermittancy, chub do not prefer pools in slower moving water or areas of organic sediments. They are adept at using small, marginal habitats, and can maneuver upstream past small waterfalls or other similar obstructions to colonize newly-wetted habitats after dry periods. Larval and small juveniles use the shallow margins of pools for habitat.
Food Habits
Larvae and juveniles feed on microscopic organisms and algae. Larger juveniles and adults are opportunistic feeders, utilizing aquatic and terrestrial insects and algae.
Movement / Home Range
The chub is restricted to one river system, and as noted, is able to move through the system when flows are suitable.
Reproductive Strategy
Chub spawn at multiple times during the summer, most likely in response to flood or freshets during late spring and summer rains. Spawning may not be limited by by season, since breeding adults and young fish were found as late as November. Eggs are broadcast onto fine gravel substrates in slowly flowing water. There are no nests or parental care give.
Other
Threats to the chub are from land management activities in the watershed, including mining, livestock grazing, and surface water development that may reduce flows. Erosion of fine sediments off degraded watersheds, including from poorly designed and maintained roads is also a threat. Changes in how water flows into the stream, and the amount of sediments carried, can fill in pools needed for dry season survival and deposit fine sediments that cover the sands and gravels preferred by the species. Human use of the area, particularly during the dry season, may result in contamination of the refuge pool habitats, or the direct reduction in water there if humans or animals drink from the pools.
» Other Resources
NatureServe Explorer Species Reports -- NatureServe Explorer is a source for authoritative conservation information on more than 50,000 plants, animals and ecological communtities of the U.S and Canada. NatureServe Explorer provides in-depth information on rare and endangered species, but includes common plants and animals too. NatureServe Explorer is a product of NatureServe in collaboration with the Natural Heritage Network.
ITIS Reports -- ITIS (the Integrated Taxonomic Information System) is a source for authoritative taxonomic information on plants, animals, fungi, and microbes of North America and the world.
FWS Digital Media Library -- The U.S. Fish and Wildlife Service's National Digital Library is a searchable collection of selected images, historical artifacts, audio clips, publications, and video.