Species Profile for Ozark cavefish (Amblyopsis rosae)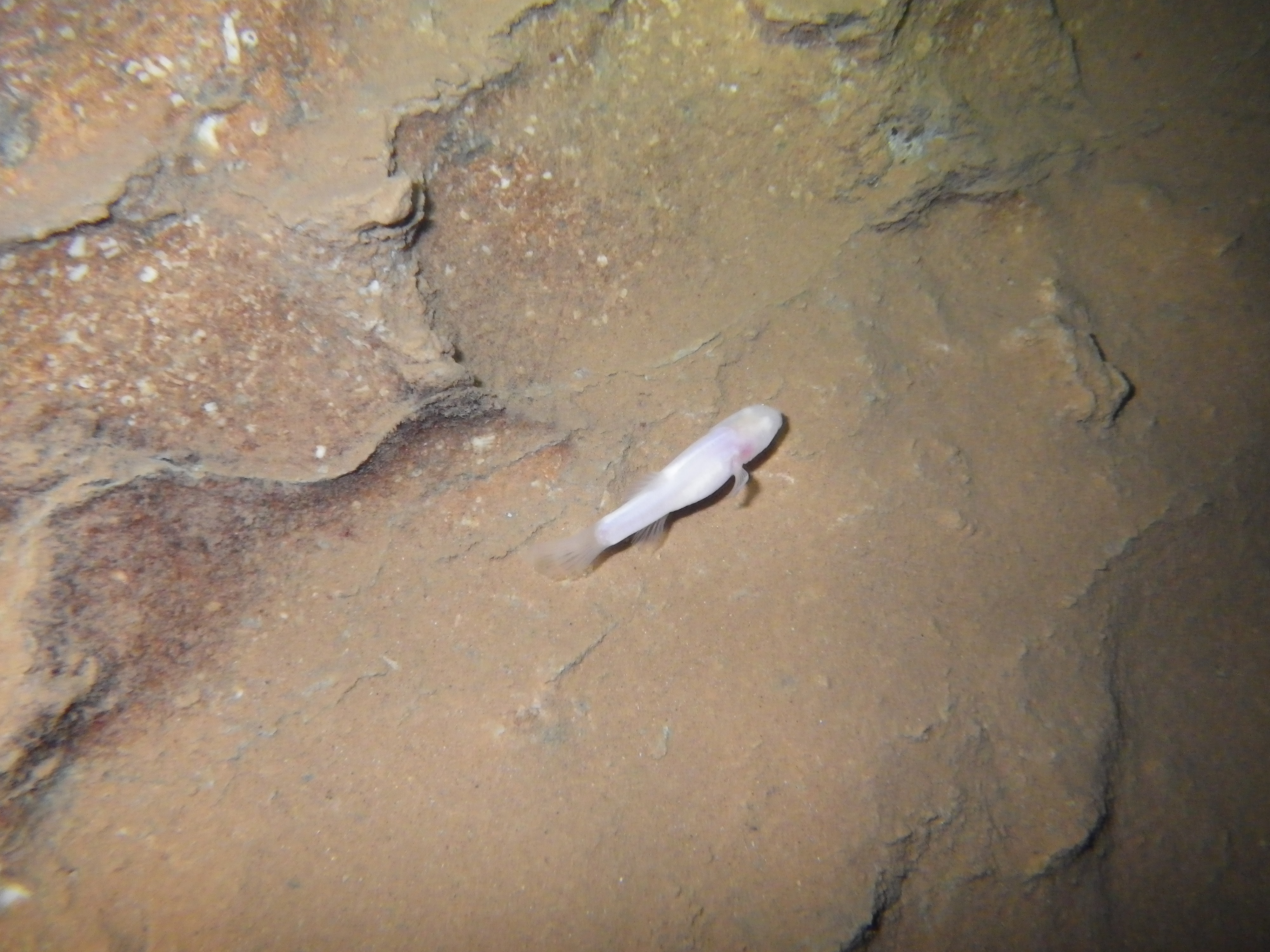 Ozark cavefish (Amblyopsis rosae)
Listing Status:
Where Listed:
WHEREVER FOUND
General Information
The Ozark Cavefish is a small 2-1/4 inch long, blind, pinkish-white fish. Due to the dark environments in which it resides, sight is unnecessary and the cavefish has no eyes.
States/US Territories in which the Ozark cavefish, Wherever found is known to or is believed to occur: Arkansas , Missouri , Oklahoma
US Counties in which the Ozark cavefish, Wherever found is known to or is believed to occur: View All
USFWS Refuges in which the Ozark cavefish, Wherever found is known to occur: Logan Cave National Wildlife Refuge, Ozark Cavefish National Wildlife Refuge

Countries in which the the Ozark cavefish, Wherever found is known to occur: United States
» Federal Register Documents
» Recovery
» Critical Habitat
No critical habitat rules have been published for the Ozark cavefish.
» Conservation Plans
No conservation plans have been created for Ozark cavefish.
» Petitions
» Life History
Habitat Requirements
The Ozark Cavefish lives in caves, sinkholes, and underground springs/aquifers that are untouched by light.
Food Habits
Ozark cavefish are carnivorous. Ozark cavefish consume crayfish species including cave crayfish and spot handed crayfish; eggs from darksided salamander and cave salamanders; stygobitic arthropod species such as Stygobromus onondagaensis and Stygobromus ozarkensis; as well as a species of styobitic isopod. Additionally, they are cannibalistic. A portion of the diet, during periods of hatching, may consist of newly hatched young and/or developing juvenile cavefish(Graening and Brown, 2003).
Movement / Home Range
The only three states that contain counties with the cavern environment necessary to sustain their delicate niche are in Arkansas (Benton County), Missouri (Barry, Greene, Jasper, Lawrence, Newton, and Stone Counties), and Oklahoma (Delaware, Mayes and Ottawa Counties).
Reproductive Strategy
Ozark cavefish are polygynandrous species, mating at random with multiple partners in an attempt to increase population fitness, although not all females may have ova ready for fertilization. (Noltie and Wicks, 2001; Poulson, 1963; Romero, 2001). Ozark cavefish are considered sexually mature at age 4. Regardless of their sexual maturity, about 20% of the mature female population develop ova each year. It is believed that this reproductive limitation results from limited food sources in the cave. This birth limitation also helps to control food availability; lower population sizes do not demand as much food, which is limited in the cave environment. Eggs produced during each breeding period tend to be large in size and low in number when compared to similar species. (Poulson, 1963; Romero, 1998; Romero, 2001)
Other
Ozark cavefish grow at a slow rate, approximately 0.6 millimeters every month, and have a long lifespan. Because they are only viable in the wild and conservation measures restrict the capture of this species, a measure of average lifespan in captivity is not available. However, the average lifespan of wild populations is approximately 10 years(Poulson, 1963).
» Other Resources
NatureServe Explorer Species Reports -- NatureServe Explorer is a source for authoritative conservation information on more than 50,000 plants, animals and ecological communtities of the U.S and Canada. NatureServe Explorer provides in-depth information on rare and endangered species, but includes common plants and animals too. NatureServe Explorer is a product of NatureServe in collaboration with the Natural Heritage Network.
ITIS Reports -- ITIS (the Integrated Taxonomic Information System) is a source for authoritative taxonomic information on plants, animals, fungi, and microbes of North America and the world.
FWS Digital Media Library -- The U.S. Fish and Wildlife Service's National Digital Library is a searchable collection of selected images, historical artifacts, audio clips, publications, and video.