Species Profile for Desert pupfish (Cyprinodon macularius)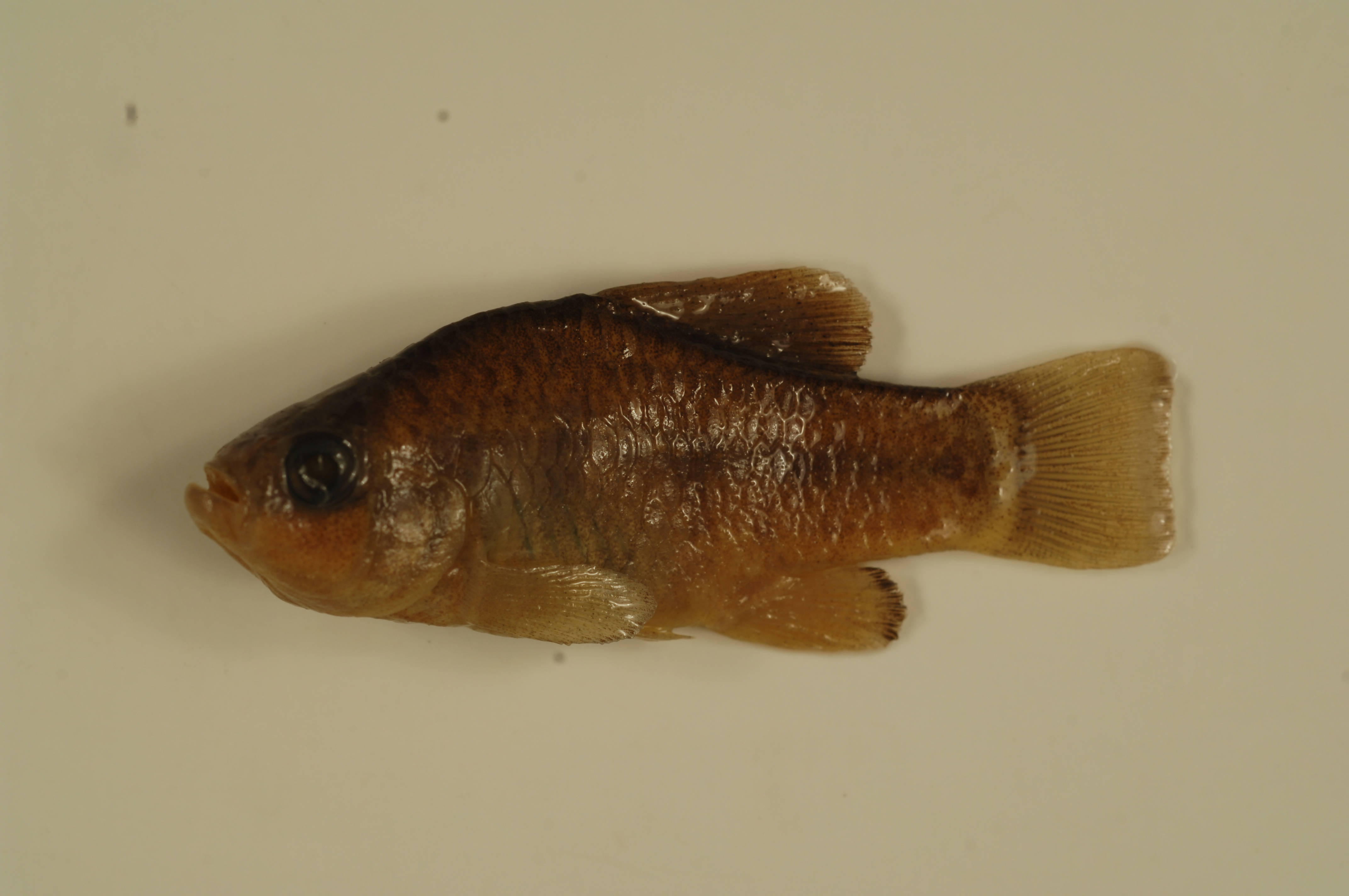 Desert pupfish (Cyprinodon macularius)
Listing Status:
Where Listed:
WHEREVER FOUND
General Information
Small (2 inches) smoothly rounded body shape with narrow vertical bars on the sides. Breeding males blue on head and sides with yellow on tail. Females and juveniles tan to olive colored back and silvery sides. Two subspecies are recognized: Desert Pupfish (C.m. macularis) and Quitobaquito Pupfish (C.m. eremus). Critical habitat includes Quitobaquito Springs, Pima County, portions of San Felipe Creek, Carrizo Wash, and Fish Creek Wash, Imperial County, California.
States/US Territories in which the Desert pupfish, Wherever found is known to or is believed to occur: Arizona , California
US Counties in which the Desert pupfish, Wherever found is known to or is believed to occur: View All
USFWS Refuges in which the Desert pupfish, Wherever found is known to occur: Bill Williams River National Wildlife Refuge, Cibola National Wildlife Refuge, Imperial National Wildlife Refuge, Sonny Bono Salton Sea National Wildlife Refuge

Countries in which the the Desert pupfish, Wherever found is known to occur: Mexico
» Federal Register Documents
» Recovery
» Critical Habitat
To learn more about critical habitat please see http://ecos.fws.gov/crithab
» Conservation Plans
» Petitions
» Life History
Habitat Requirements
Pupfish are remarkably adaptable and can survive in aquatic habitats with high temperatures and salinities, although they likely prefer more amenable conditions. Given the opportunity, they will move into areas of lower salinities and temperatures. Found below 4,000 feet of elevation.
Food Habits
Pupfish are predators on small aquatic organism, including insects, worms, and larger zooplankton. Plants and detritus are also taken.
Movement / Home Range
The desert pupfish was extirpated from Arizona and natural populations remain at the Salton Sea in California, and in Mexico. Reintroductions of desert pupfish have occurred across southern Arizona in small streams, pools, ponds, tanks, and other small aquatic habitats
Reproductive Strategy
Breed in the spring and early summer, males are territorial against other males. Eggs are laid on the bottom and there is no active parental care; however, the defense of territory by the male may provide some protection for eggs and newly hatched young. Where food is abundant, young of the year may achieve sexual maturity within 6 weeks. Pupfish are short-lives, rarely living more than a year in the wild.
Other
Loss of natural aquatic habitats and predation/competition from introduced non-native fish, frogs, and crayfish resulted in the elimination of natural pupfish populations from Arizona. The small reintroduction sites are at risk from contamination by non-native species accidentally or purposely transported from other aquatic sites. Groundwater extraction, and erosion off the watershed also adversely affect these small habitats by increasing sedimentation into the habitat: decreasing its size and interfering with the food base.
» Other Resources
NatureServe Explorer Species Reports -- NatureServe Explorer is a source for authoritative conservation information on more than 50,000 plants, animals and ecological communtities of the U.S and Canada. NatureServe Explorer provides in-depth information on rare and endangered species, but includes common plants and animals too. NatureServe Explorer is a product of NatureServe in collaboration with the Natural Heritage Network.
ITIS Reports -- ITIS (the Integrated Taxonomic Information System) is a source for authoritative taxonomic information on plants, animals, fungi, and microbes of North America and the world.
FWS Digital Media Library -- The U.S. Fish and Wildlife Service's National Digital Library is a searchable collection of selected images, historical artifacts, audio clips, publications, and video.