Species Profile for Higgins eye (Lampsilis higginsii)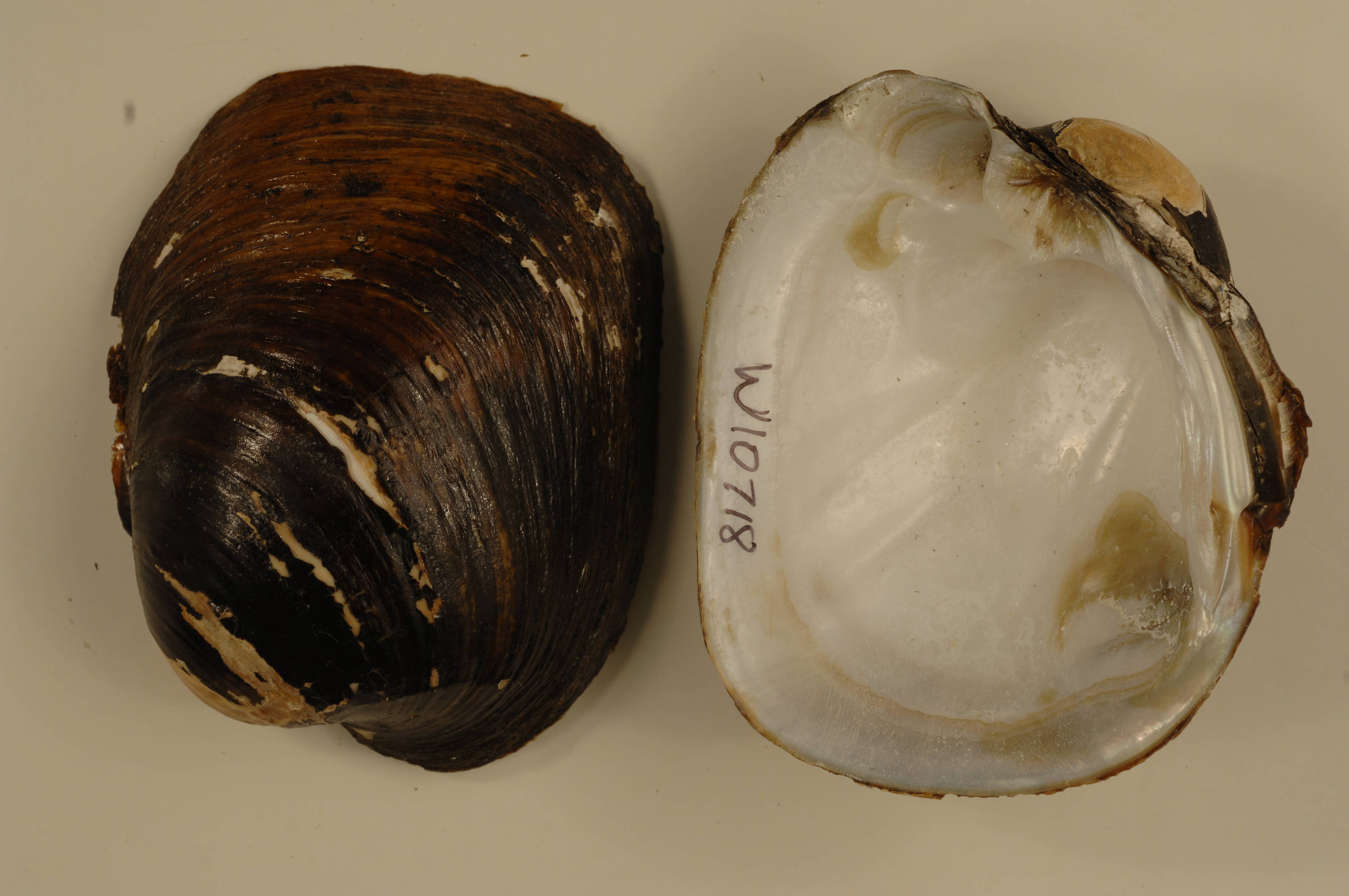 Higgins eye (Lampsilis higginsii)
Listing Status:
Where Listed:
WHEREVER FOUND
General Information
The Higgins eye is a freshwater mussel of larger rivers where it is usually found in areas with deep water and moderate currents. Its range includes the upper Mississippi River, the St. Croix River between Minnesota and Wisconsin, the Wisconsin River in Wisconsin, and the lower Rock River between Illinois and Iowa.
States/US Territories in which the Higgins eye, Wherever found is known to or is believed to occur: Illinois , Iowa , Minnesota , Missouri , South Dakota , Wisconsin
US Counties in which the Higgins eye, Wherever found is known to or is believed to occur: View All
USFWS Refuges in which the Higgins eye, Wherever found is known to occur: Port Louisa National Wildlife Refuge, St. Croix Wetland Management District, Upper Mississippi River National Wildlife and Fish Refuge

» Federal Register Documents
» Recovery
» Critical Habitat
No critical habitat rules have been published for the Higgins eye.
» Conservation Plans
» Petitions
» Life History
Food Habits
The animals bury themselves in the sand and gravel river bottoms with just the edge of their partially-opened shells exposed. The river's currents flow over the mussels as they siphon water for microorganisms such as algae and bacteria, which they use as food.
Reproductive Strategy
Male Higgins eye mussels release sperm into the river current and downstream females siphon in the sperm to fertilize their eggs. After fertilization, females store the developing larvae (glochidia) in their gills until they're expelled into the river current. Some of the glochidia are able to attach themselves to the gills of host fish, where they develop further. After a few weeks, the juvenile mussels detach from the gills of the fish and settle on the river bottom, where they can mature into adult mussels and possibly live up to 50 years. The sauger, walleye, yellow perch, largemouth and smallmouth bass, and freshwater drum are considered suitable hosts for Higgins eye glochidia.
» Other Resources
NatureServe Explorer Species Reports -- NatureServe Explorer is a source for authoritative conservation information on more than 50,000 plants, animals and ecological communtities of the U.S and Canada. NatureServe Explorer provides in-depth information on rare and endangered species, but includes common plants and animals too. NatureServe Explorer is a product of NatureServe in collaboration with the Natural Heritage Network.
ITIS Reports -- ITIS (the Integrated Taxonomic Information System) is a source for authoritative taxonomic information on plants, animals, fungi, and microbes of North America and the world.
FWS Digital Media Library -- The U.S. Fish and Wildlife Service's National Digital Library is a searchable collection of selected images, historical artifacts, audio clips, publications, and video.