Species Profile for Karner Blue butterfly (Lycaeides melissa samuelis)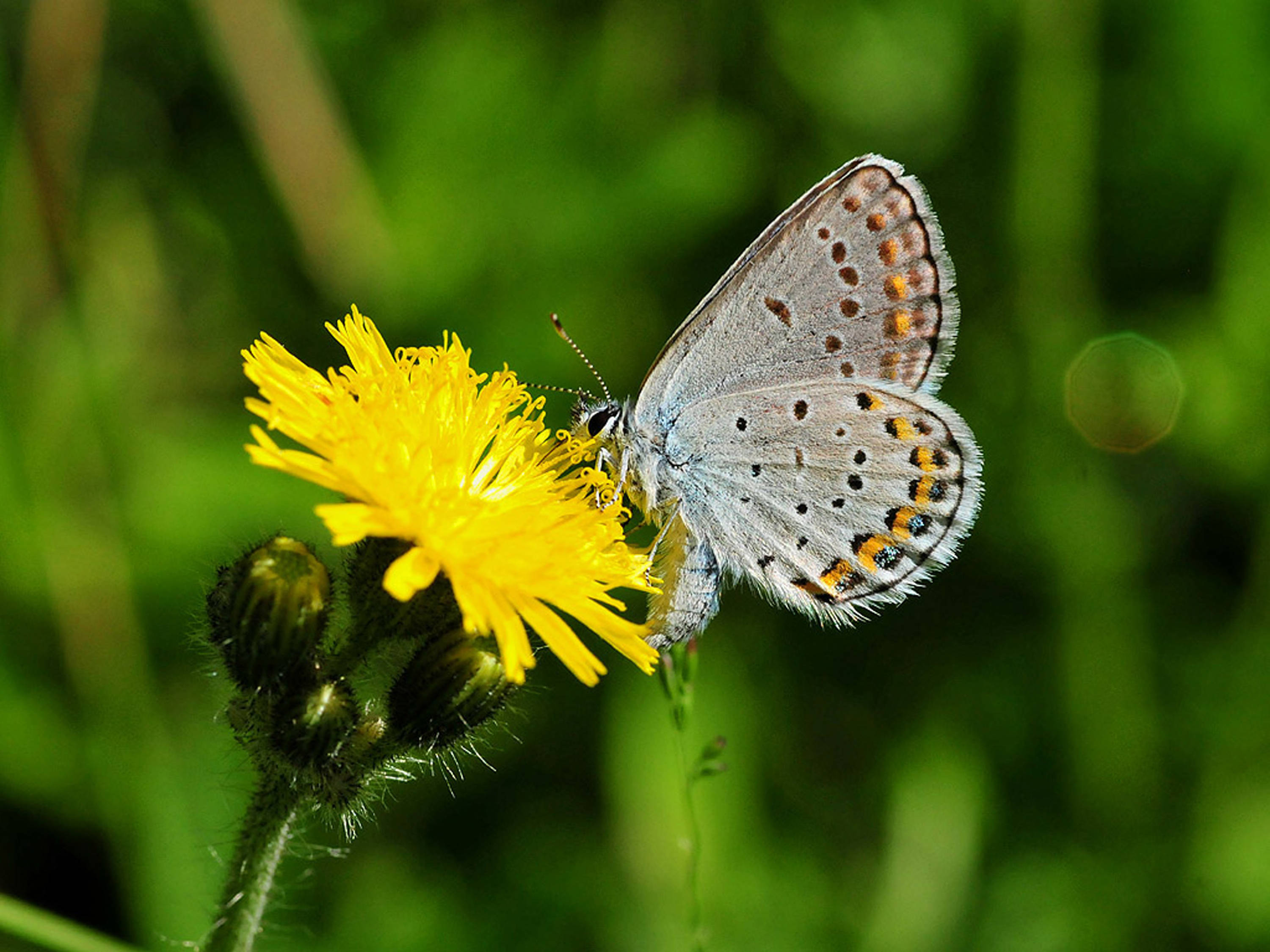 Karner Blue butterfly (Lycaeides melissa samuelis)
Listing Status:
Where Listed:
WHEREVER FOUND
General Information
The Karner blue butterfly was first described more than a century ago in Karner, New York. It is a small butterfly, with a wingspan of about one inch. The male's wings are distinctively marked with a silvery or dark blue color. The female is grayish brown, especially on the outer portions of the wings, to blue on the topside, with irregular bands of orange crescents inside the narrow black border.
States/US Territories in which the Karner Blue butterfly, Wherever found is known to or is believed to occur: Illinois , Indiana , Michigan , Minnesota , New York , Ohio , Wisconsin
US Counties in which the Karner Blue butterfly, Wherever found is known to or is believed to occur: View All
USFWS Refuges in which the Karner Blue butterfly, Wherever found is known to occur: Great Bay National Wildlife Refuge, Leopold Wetland Management District, Necedah National Wildlife Refuge, St. Croix Wetland Management District

Countries in which the the Karner Blue butterfly, Wherever found is known to occur: Canada
» Federal Register Documents
» Recovery
» Critical Habitat
To learn more about critical habitat please see http://ecos.fws.gov/crithab
» Conservation Plans
» Petitions
» Life History
Habitat Requirements
Karner blues are found in the northern range of wild lupine habitat. Wild lupine (Lupinus perennis) is an attractively flowered plant that occurs in pine barrens and oak savannas in Indiana, Michigan, Minnesota, New Hampshire, New York, and Wisconsin. The Karner blue's habitat is a patchwork of pine and scrub oak scattered among open grassy areas. Historically, a network of these openings among the trees was maintained by wildfire and at one time the butterfly was found in this habitat in a nearly continuous narrow band across 10 states and one province. Today it has been eliminated from at least five of these states.
Food Habits
Karner blue caterpillars feed only on the leaves of the wild lupine plant. Adults feed on the nectar of flowering plants. This severely restricts where they can survive.
Reproductive Strategy
The Karner blue butterfly usually has two generations, and thus two hatches, each year. In April, the first group of caterpillars hatch from eggs that were laid the previous year. The caterpillars feed only on wild lupine plant leaves. By about mid-May, the caterpillars pupate and adult butterflies emerge from their cocoon-like chrysalis by the end of May or in early June. These adults mate, laying their eggs in June on or near wild lupine plants. The eggs hatch in about one week and the caterpillars feed for about three weeks. They then pupate and the summer's second generation of adult butterflies appears in July. These adults mate and lay eggs that will not hatch until the following spring.
» Other Resources
NatureServe Explorer Species Reports -- NatureServe Explorer is a source for authoritative conservation information on more than 50,000 plants, animals and ecological communtities of the U.S and Canada. NatureServe Explorer provides in-depth information on rare and endangered species, but includes common plants and animals too. NatureServe Explorer is a product of NatureServe in collaboration with the Natural Heritage Network.
ITIS Reports -- ITIS (the Integrated Taxonomic Information System) is a source for authoritative taxonomic information on plants, animals, fungi, and microbes of North America and the world.
FWS Digital Media Library -- The U.S. Fish and Wildlife Service's National Digital Library is a searchable collection of selected images, historical artifacts, audio clips, publications, and video.