Species Profile for Pagosa skyrocket (Ipomopsis polyantha)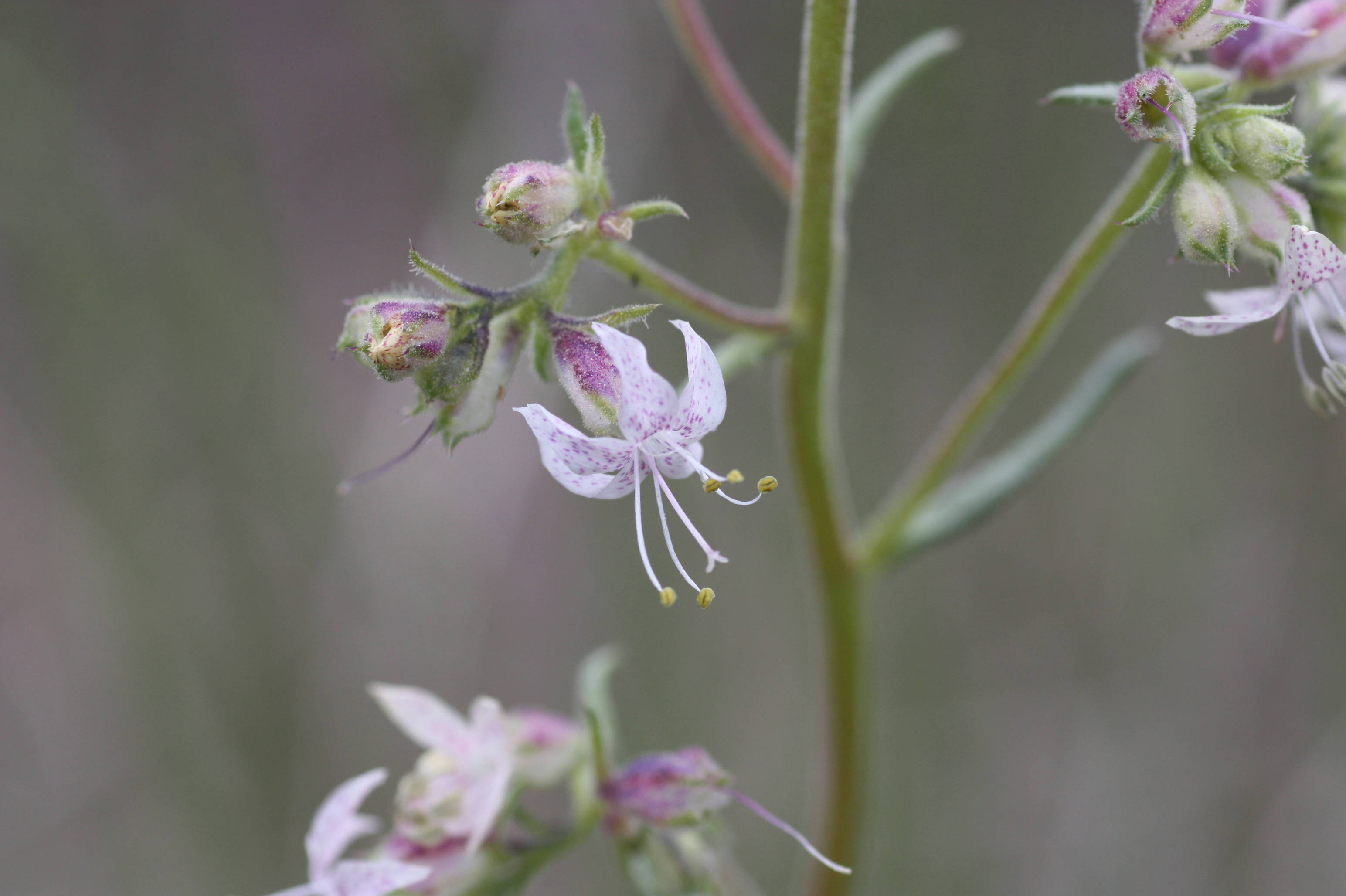 Pagosa skyrocket (Ipomopsis polyantha)
Listing Status:
Where Listed:
WHEREVER FOUND
General Information
Pagosa skyrocket is a non-woody (herbaceous) plant species in the phlox family. It grows 12 to 24 inches tall from a rosette of finely dissected leaves. Clusters of white or light pink flowers, often flecked with purple or pink spots, run along the stems. Pagosa skyrocket can be seen in bloom in June and July. The plant grows as a rosette for one to many years until conditions are right to flower and reproduce. Pagosa skyrocket is only found in two populations in and near the town of Pagosa Springs at an elevation of 6,800 to 7,300 ft. The plant can be found on gray soils derived from Mancos Shale in open grasslands and grassland understories at the edges of open forests. The species has adapted to grow on these shale soils, which are very dry and erosive, making the conditions harsh and difficult for most other plant species to survive. Due to development impacts, remaining Pagosa skyrocket habitat is often found adjacent to roads, in dry ditches, among buildings, and in some pastures. The primary threat to Pagosa skyrocket is land use changes including commercial, residential, municipal, and agricultural property development, and associated utility installations and access roads. In addition, nonnative invasive plants (weeds), concentrated livestock use, and the potential effects of climate change may impact the species. Because of its extremely limited distribution, the species is vulnerable to habitat modification and changes in the environment. Pagosa skyrocket also relies on insect pollinators to reproduce. The loss of pollinators and pollinator habitat is considered a threat to this species.
States/US Territories in which the Pagosa skyrocket, Wherever found is known to or is believed to occur: Colorado
US Counties in which the Pagosa skyrocket, Wherever found is known to or is believed to occur: View All
» Federal Register Documents
» Recovery
» Critical Habitat
To learn more about critical habitat please see http://ecos.fws.gov/crithab
» Conservation Plans
No conservation plans have been created for Pagosa skyrocket.
» Petitions
» Life History
Habitat Requirements
Pagosa skyrocket is limited to Pagosa-Winifred soils derived from Mancos Shale. The soil pH is nearly neutral to slightly alkaline (6.6 to 8.4). The elevation range is 6,750 to 7,775 feet (ft) (2,050 to 2,370 meters (m)). Plants occur in discontinuous colonies as a pioneer species on open shale or as a climax species along the edge of Pinus ponderosa (Ponderosa pine), mixed P. ponderosa and Juniperus scopulorum (Rocky mountain juniper), or Juniperus. osteosperma (Utah juniper) and Quercus gambellii (Gambel oak) forested areas. Now the species is found mostly on sites that are infrequently disturbed by grazing, such as road right-of-ways (ROWs) that are fenced from grazing (as opposed to open range), lightly grazed pastures, and undeveloped lots.
Movement / Home Range
The two known occurrences of Pagosa skyrocket are within about 13 miles (mi) (21 kilometers (km)) of each other, and collectively occupy about 388.4 acres (ac) (157.1 hectares (ha)) of habitat within a range that includes about 6.5 square mi (16.8 square km). The Pagosa Springs occurrence is southeast of the Town of Pagosa Springs along both sides of U.S. 84. Occupied habitat extends southward on the highway ROW for 3 mi (4.8 km) from the intersection with U.S. 160, and on private lands on both sides of the highway. The Dyke occurrence is about 10 mi (16 km) west of Pagosa Springs along U.S. Highway 160. It includes 0.5 mi (0.8 km) of highway ROW on both sides of U.S. 160, adjacent private land, and a BLM parcel.
Reproductive Strategy
Pollination by bees is the most common means of reproduction for Pagosa skyrocket, and the primary pollinators are the honey bee (Apis mellifera), metallic green bee (Augochlorella spp.), bumble bee (Bombus spp.), and digger bee (Anthophora spp.).
» Other Resources
NatureServe Explorer Species Reports -- NatureServe Explorer is a source for authoritative conservation information on more than 50,000 plants, animals and ecological communtities of the U.S and Canada. NatureServe Explorer provides in-depth information on rare and endangered species, but includes common plants and animals too. NatureServe Explorer is a product of NatureServe in collaboration with the Natural Heritage Network.
ITIS Reports -- ITIS (the Integrated Taxonomic Information System) is a source for authoritative taxonomic information on plants, animals, fungi, and microbes of North America and the world.
FWS Digital Media Library -- The U.S. Fish and Wildlife Service's National Digital Library is a searchable collection of selected images, historical artifacts, audio clips, publications, and video.