Species Profile for California seablite (Suaeda californica)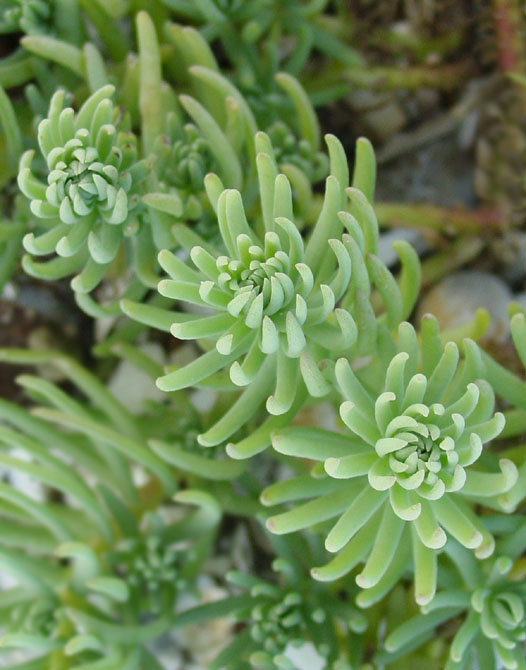 California seablite (Suaeda californica)
Listing Status:
Where Listed:
WHEREVER FOUND
General Information
Suaeda californica (California sea-blite) is a succulent-leaved perennial shrub of the goosefoot family (Chenopodiaceae) endemic to the coastal zone of California.
States/US Territories in which the California seablite, Wherever found is known to or is believed to occur: California
US Counties in which the California seablite, Wherever found is known to or is believed to occur: View All
» Federal Register Documents
» Recovery
» Critical Habitat
No critical habitat rules have been published for the California seablite.
» Conservation Plans
No conservation plans have been created for California seablite.
» Petitions
» Life History
Habitat Requirements
Once found in tidally influenced areas of San Francisco and Morro Bays, current extant natural occurrences of Suaeda californica are now known only from the upper tidal zone of Morro Bay and Cayucos Suaeda californica had previously been reported to range from San Francisco Bay to southern California as a result of the previously discussed taxonomic confusion with S. taxifolia and S. esteroa. The historic range of S. californica, as the taxon is now interpreted, is limited to the San Francisco Bay estuary and the vicinity of Morro Bay on the Central Coast.
Reproductive Strategy
Flowers are not confined to terminal inflorescences but occur in scattered axillary clusters at the base of leaves. Flowers appear only on new growth. Plants flower from May to October, but mostly in late summer. Flowers are radial, 2 to 3 mm (about 0.1 inch) in diameter, and either perfect (both pollen- and ovule-bearing) or carpellate (ovule-bearing only). When flowers occur in clusters of three, the terminal flower is typically perfect and the lateral ones are smaller and carpellate.
» Other Resources
NatureServe Explorer Species Reports -- NatureServe Explorer is a source for authoritative conservation information on more than 50,000 plants, animals and ecological communtities of the U.S and Canada. NatureServe Explorer provides in-depth information on rare and endangered species, but includes common plants and animals too. NatureServe Explorer is a product of NatureServe in collaboration with the Natural Heritage Network.
ITIS Reports -- ITIS (the Integrated Taxonomic Information System) is a source for authoritative taxonomic information on plants, animals, fungi, and microbes of North America and the world.
FWS Digital Media Library -- The U.S. Fish and Wildlife Service's National Digital Library is a searchable collection of selected images, historical artifacts, audio clips, publications, and video.