Species Profile for Gierisch mallow (Sphaeralcea gierischii)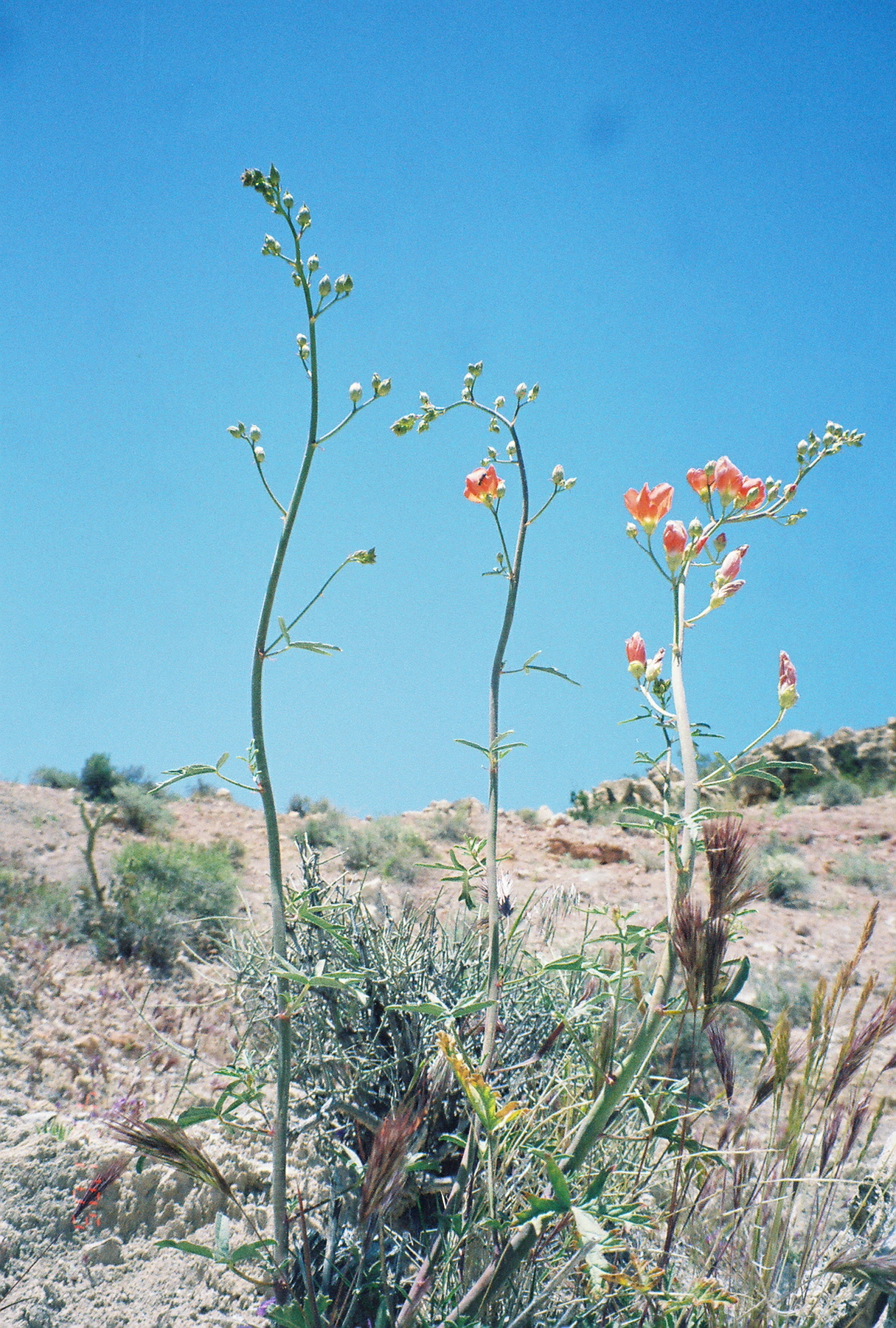 Gierisch mallow (Sphaeralcea gierischii)
Listing Status:
Where Listed:
WHEREVER FOUND
General Information
Gierisch mallow is a perennial, flowering member of the mallow family. S. gierischii is only found on gypsum outcrops associated with the Harrisburg Member of the Kaibab Formation in northern Mohave County, Arizona and closely adjacent Washington County, Utah (Atwood and Welsh 2002, p. 161). The surrounding plant community is that of warm desertscrub (Mohave desertscrub). We know very little about the life history of this species, since it was only recently described. We believe it is a perennial because it is woody at the base and the same individuals have been observed for more than one year. It dies back to the ground during the winter and re-sprouts from the base during late winter and spring (January-March), depending on daytime temperatures and rainfall. We do not know how the flowers are pollinated, the pollination system (self-pollinated or obligate out crosser), seed dispersal mechanisms, or the conditions under which seeds germinate. Young plants have been observed on reclaimed areas within the gypsum mining area (Service 2008, p. 1).
States/US Territories in which the Gierisch mallow, Wherever found is known to or is believed to occur: Arizona , Utah
US Counties in which the Gierisch mallow, Wherever found is known to or is believed to occur: View All
» Federal Register Documents
» Recovery
No recovery information is available for the Gierisch mallow.
» Critical Habitat
To learn more about critical habitat please see http://ecos.fws.gov/crithab
» Conservation Plans
No conservation plans have been created for Gierisch mallow.
» Petitions
» Life History
No Life History information has been entered into this system for this species.
» Other Resources
NatureServe Explorer Species Reports -- NatureServe Explorer is a source for authoritative conservation information on more than 50,000 plants, animals and ecological communtities of the U.S and Canada. NatureServe Explorer provides in-depth information on rare and endangered species, but includes common plants and animals too. NatureServe Explorer is a product of NatureServe in collaboration with the Natural Heritage Network.
ITIS Reports -- ITIS (the Integrated Taxonomic Information System) is a source for authoritative taxonomic information on plants, animals, fungi, and microbes of North America and the world.
FWS Digital Media Library -- The U.S. Fish and Wildlife Service's National Digital Library is a searchable collection of selected images, historical artifacts, audio clips, publications, and video.